Yesterday I have made a sports poll –> The Olympic Games 2016 Rio – Sports Poll to ask people in which sports they are interested to watch. This sports poll can be filled until the 14th of August so until next sunday. If you did not vote yet, please do so. At the moment it counts already 48 votes.
The list
The Olympic Games Rio 2016 are divided in 28 sports, featuring 41 disciplines and 306 events. The sports I watch – …and the ones that still have to begin will be hopefully watching… – are (partly seen):
Aquatics
Archery
Athletics
Boxing
Canoeing
Cycling
Equestrian
Field Hockey
Football
Gymnastics
Judo
Modern Pentathlon
Rowing
Rugby Sevens
Sailing
Shooting
Table Tennis
Tennis
Triathlon
Volleyball
First gold medal 2016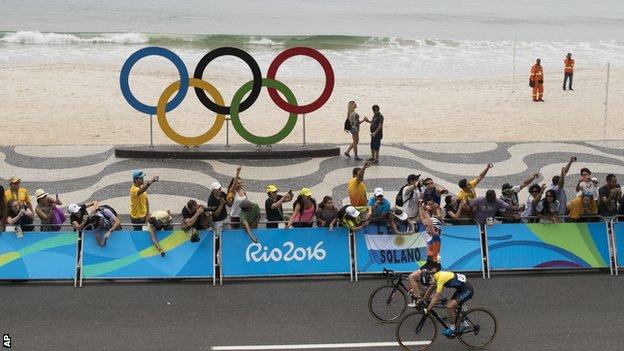 The Netherlands got their first gold medal of these Olympic Games at the Cycling Road Race for women. Anna van der Breggen has won the race in a fantastic final last km. Sadly her teammate Annemiek van Vleuten crashed in the last km's by the descending of the last hill. She's ok fortunately. Otherwise she would have won the gold medal. But those women are a team so Anna fixed it! The other teammembers are Marianne Vos (previous Olympic Champion of London 2012) and Ellen van Dijk. When maybe later the video of the incredible finish is online, I will write a little blog post about it.
Which sports will you be watching?
Greetings by Sophie